Ushna Shah seems to be missing her husband, Hamza Amin, quite a bit. The star took to her Instagram Stories to share a series of images of her and Amin from their wedding day, with Destiny's Child's Dangerously In Love playing in the background.
Sharing throwback images with Shah clad in red and Amin decked in white, the star made her longing for her husband evident. Amin, too, reshared Shah's Instagram Stories, echoing the sentiment, while adding the heart emoji to indicate his love.
"Missing my husband," wrote Shah in one of her Stories, where Amin can be seen gently kissing her forehead. "Counting days," stated Shah further.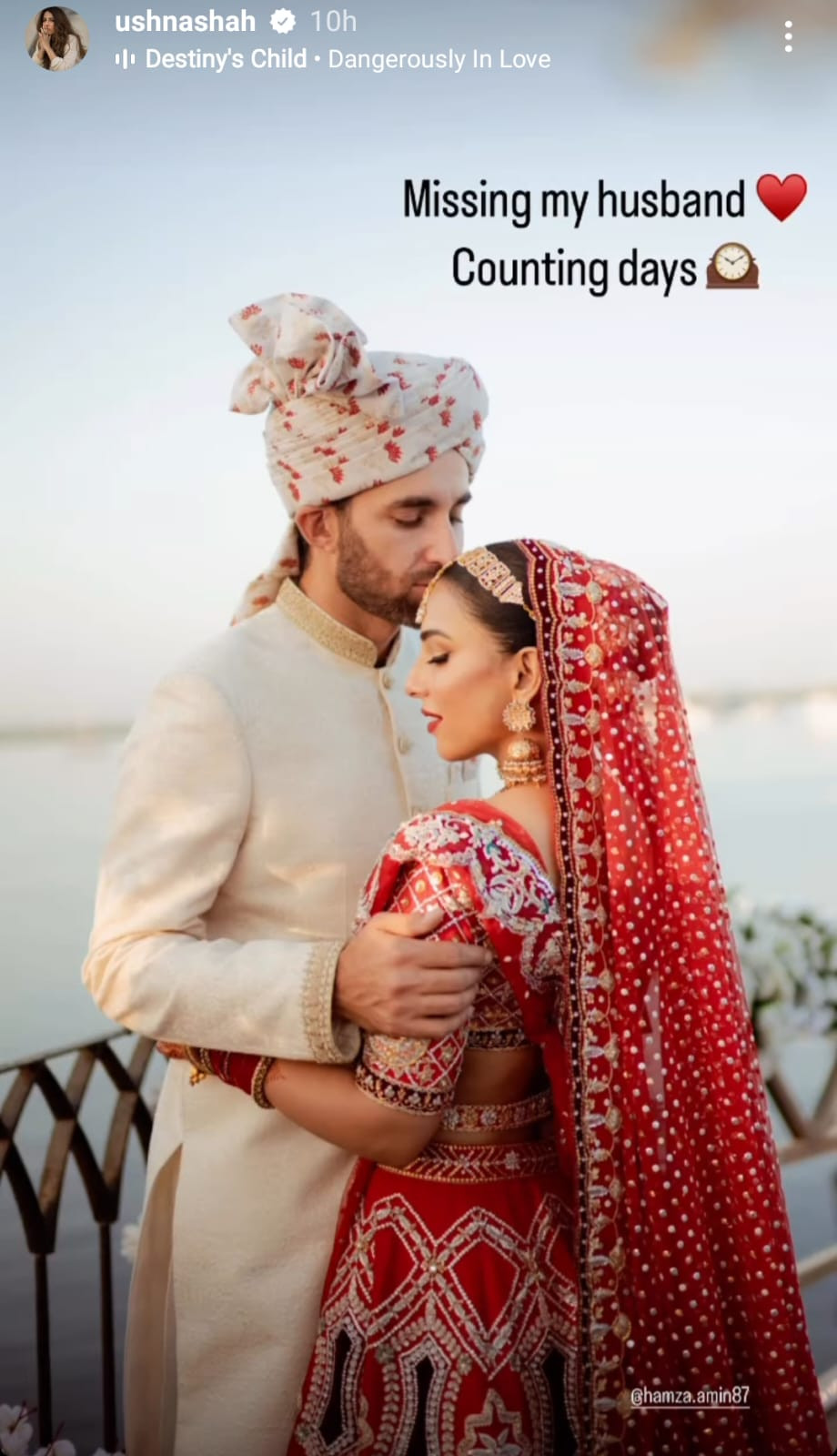 She also shared a throwback image of Amin from March as he nestled up to their pet whilst working, captioning it, "Fam," with two heart emojis and the evil-eye emoji to ward off bad vibes.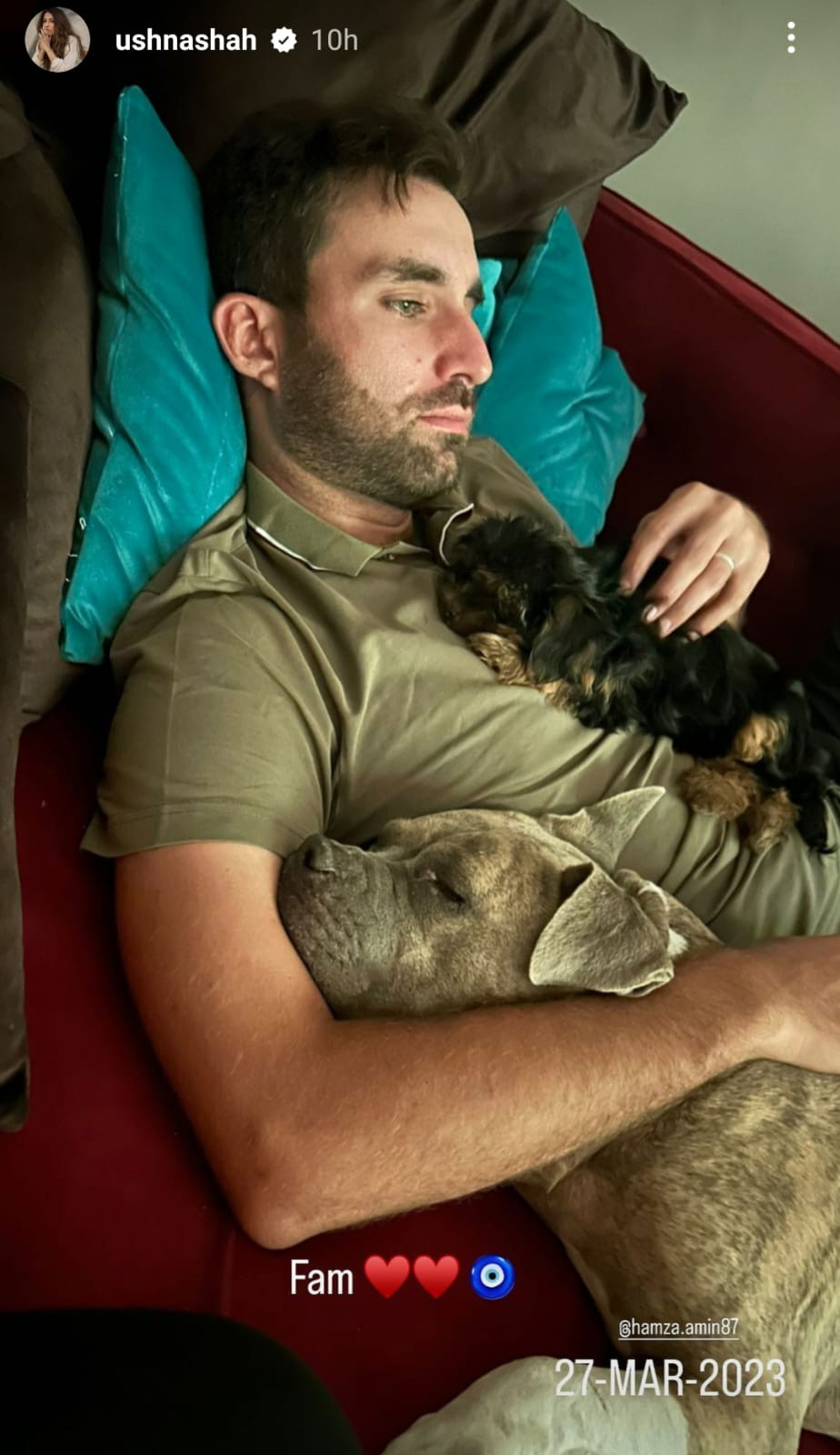 The actor tied the knot with beau Amin in a daytime nikah ceremony in Karachi with her family and friends in attendance. Clad in a gorgeous red number with heavy silver embellishments, Shah made a beautiful bride.
While the backlash from the day itself stays fresh in the minds of many, Shah does not view the same as a deterrent. Her fond resharing of pictures from the ceremony confirms the same.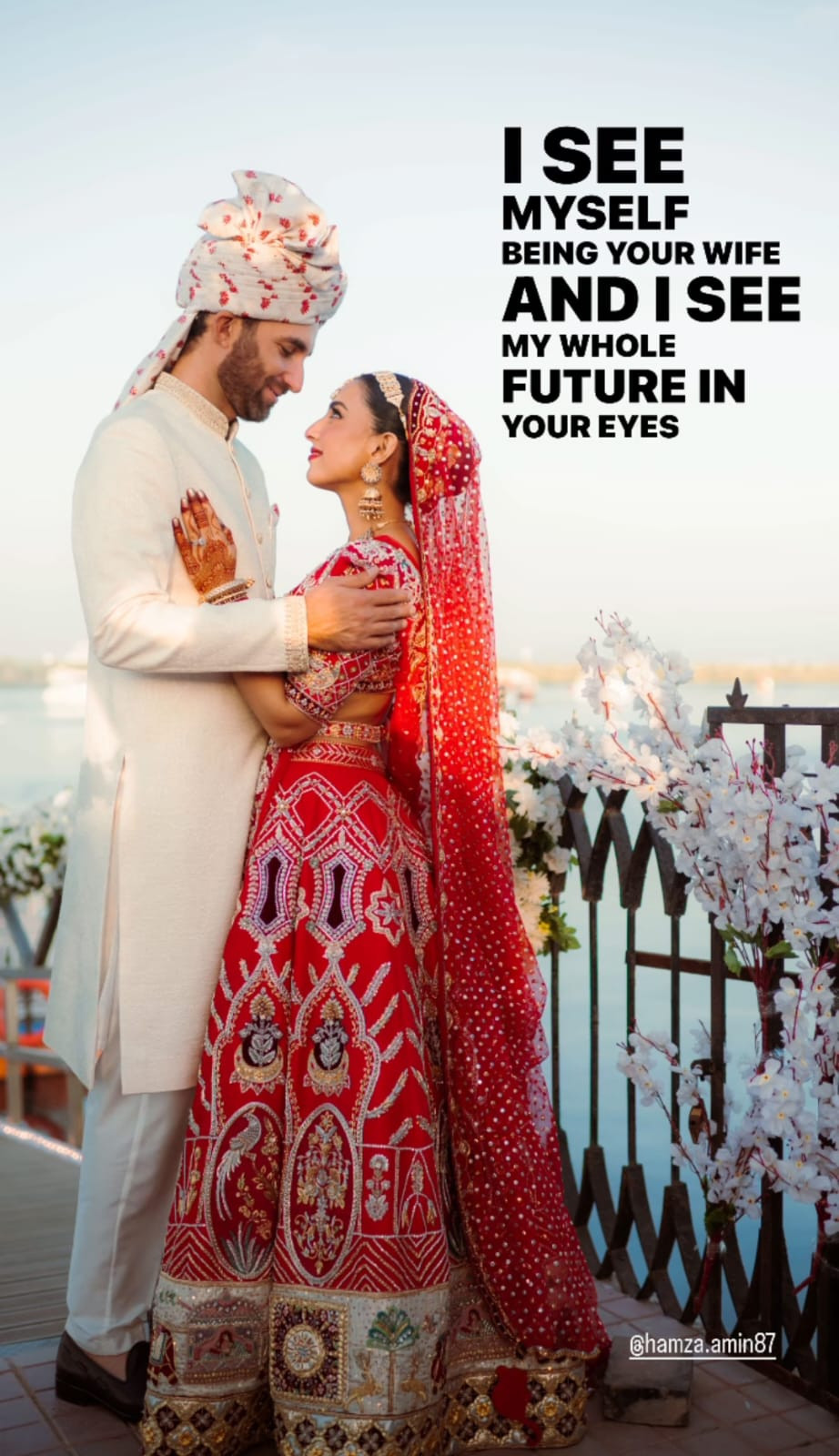 The Parizaad actor had posted a video with highlights from her wedding day to update her fans with the biggest life update. "Married to my nainon wala Maharaja (dreamy prince). I love you, husband," she captioned the post. "So grateful to our friends and family for flying in from all over the world. My sister Maha and my friends were my tribes in putting this together."
Have something to add? Share it in the comments.