Dallas Cowboys fans are not happy their favorite team is done in the playoffs this early, but maybe none more than famed gambler "Mattress Mack," who lost $2 million after the San Francisco 49ers came away victorious on Sunday. 
Jim McIngvale is a local Texas mattress salesman that has become well-known as one of the biggest bettors in the country, most recently setting a record with a $10 million payout for hitting multiple seven-figure bets on the Houston Astros to win the World Series. 
Just a couple of weeks ago, he also put a big bet on TCU to beat Georgia in the College Football Playoff National Championship game, and everyone saw how well that played out. 
CLICK HERE FOR MORE SPORTS COVERAGE ON FOXNEWS.COM
While this loss was not a blowout like the TCU matchup, Mattress Mack still lost a good lump sum of cash. Because of that, he had some advice to give to quarterback Dak Prescott, as he wore his jersey. 
"Hey Dak, Mattress Mack here. I just lost $2 million, but I got some advice for you: Get rid of that Sleep Number mattress and get a Tempur-Pedic. You'll get much better results," he said. 
COWBOYS' MIKE MCCARTHY STIFF ARMS CAMERAMAN AFTER LOSS TO 49ERS
Prescott is a spokesman for the Sleep Number mattress, and given his expertise in the field, Mattress Mack thinks the franchise quarterback of "America's Team" needs to make a switch. 
Even former Cowboys wide receiver Terrell Owens commented on Matress Mack's words of advice for Prescott. 
Prescott did not have his best performance in the 19-12 loss, going 23 of 37 with two interceptions and one touchdown pass. The Cowboys' offense also had two chances at the end of the game to at least tie it up, but they went three-and-out on the first and ran out of clock to end it in the Bay Area.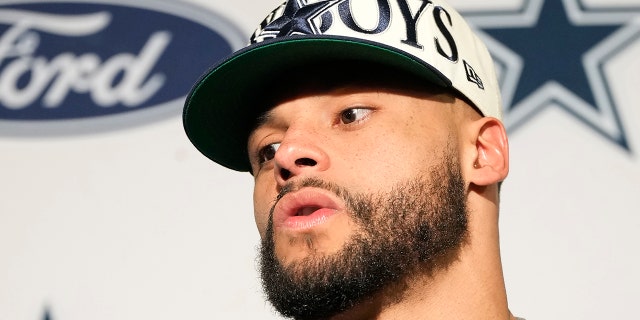 The Cowboys had a promising regular-season record at 12-5 to earn the No. 5 seed in the NFC, and after a dominant performance in Tampa Bay to beat Tom Brady and the Buccaneers, many believed Prescott would lead the Cowboys over the 49ers and get revenged for losing the NFC divisional round last season at AT&T Stadium. 
DAK PRESCOTT SUMS UP COWBOYS' LOSS TO 49ERS, TAKES RESPONSIBILITY FOR COSTLY TURNOVERS
Instead of throwing five touchdowns and over 300 yards, the stingy San Fran defense made it hard for Prescott to move the ball how he and offensive coordinator Kellen Moore wanted to. That ultimately led to another year that the Cowboys, despite their success in the regular season, could not make it to the NFC Championship for the first time since 1995.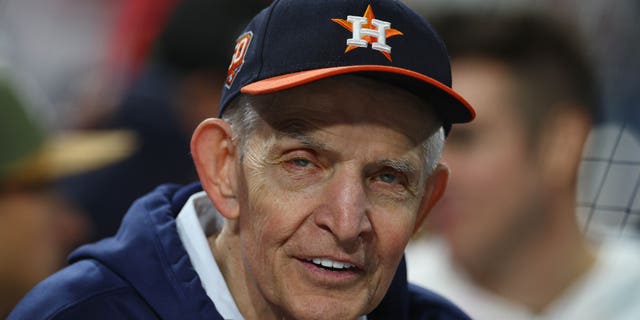 CLICK HERE TO GET THE FOX NEWS APP
For all those who placed bets on Dallas to break that streak, money was lost, but Mattress Mack's wallet was likely hurt the most.