Justin Bieber has just updated fans on his mobility issues flowing the partial facial paralysis.
The actor weighed in on the struggles that comes as a result of his Ramsay Hunt syndrome.
The 29-year-old's update was shared to Instagram Stories on Wednesday.
The post featured a small video that included the caption "wait for it" and shows the singer moving his eyes from side to side, with a wide toothed smile.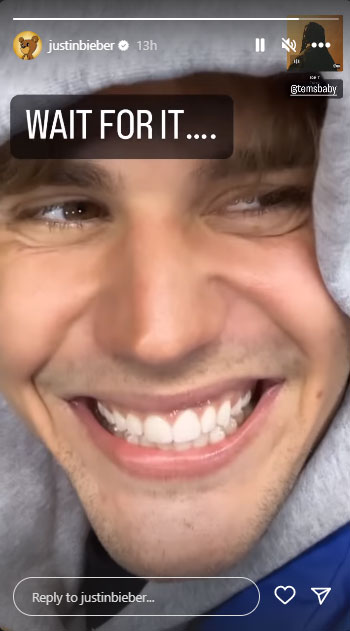 This update comes a few months since the initial report about his diagnosis.
At the time, Bieber admitted, "This is pretty serious, as you can see. I wish this wasn't the case, but obviously, my body is telling me I got to slow down, and I hope you guys understand, and I'll be using this time to rest and relax and get back to 100 percent so that I can do what I was born to do."
He even went as far as to promise 'updates' to his concerned fanbase and admitted that he's been busy with "facial exercises to get my face back to normal."