Dallas Cowboys owner Jerry Jones had one way to describe his feelings following Sunday's divisional round loss to the San Francisco 49ers: "sickening."
Speaking with reporters after the 19-12 loss, Jones expressed his frustrations with the Cowboys continued playoff woes, adding that he felt good about the team heading into the game. 
"I'm so disappointed for our fans and this felt good," he said. "This felt good today, felt good with the team but San Francisco had something to say about that. But we've got a locker room full of sick players and coaches to go along with literally hundreds of thousands of Cowboys' fans that I know that are sick."
COWBOYS' MIKE MCCARTHY STIFF ARMS CAMERAMAN AFTER LOSS TO 49ERS
With the Cowboys losing for a record seventh straight time in the divisional round and failing to make it to the NFC title game since winning their fifth Super Bowl title following the 1995 season, questions about head coach Mike McCarthy's job security quickly followed.
However, Jones quickly put an end to the speculation on Sunday night. 
"No, no, no, not at all," Jones said of the result changing his opinion of McCarthy.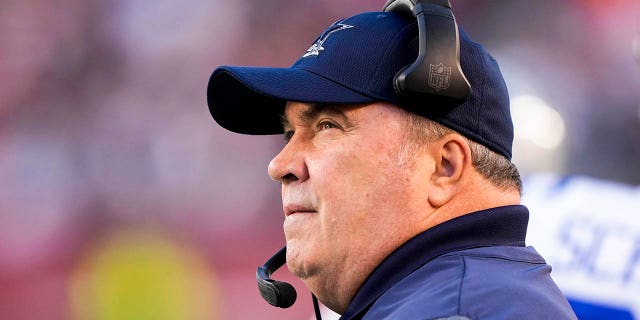 CLICK HERE FOR MORE SPORTS COVERAGE ON FOXNEWS.COM
Jones also seemingly backed McCarthy's decision to stick with kicker Brett Maher, who missed his fifth extra point of the postseason before then making two field-goal tries.
"And their decision for our kicker was exonerated with his field goal in my mind, and I'm proud for him, but this is very sickening, to not win tonight."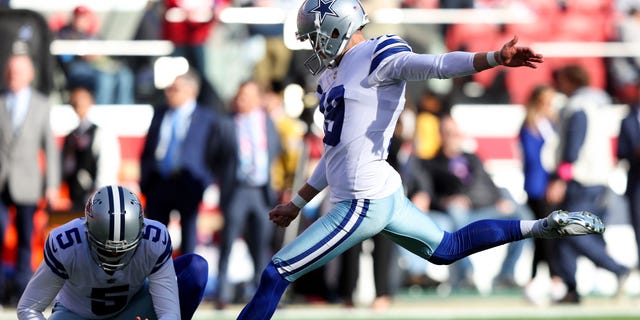 CLICK HERE TO GET THE FOX NEWS APP
Dak Prescott threw two interceptions and led only one touchdown drive to hand the 49ers their 12th straight win of the season behind rookie quarterback Brock Purdy. 
"Defense gave us an opportunity to win this game. They played hard against a really, really good offense, a really good team," Prescott said.  "For us to only put up the points that we did, that's unacceptable. It starts with me. I've got to be better. There's no other way to sugarcoat it."
The Associated Press contributed to this report.