[ad_1]

Joe Mazzulla was never supposed to be the head coach of the 2022-23 Boston Celtics. 
Following the organization's first NBA Finals appearance since 2010, Boston's future plans were obliterated in the offseason when Ime Udoka was suspended for the entire season for "violations of team policies."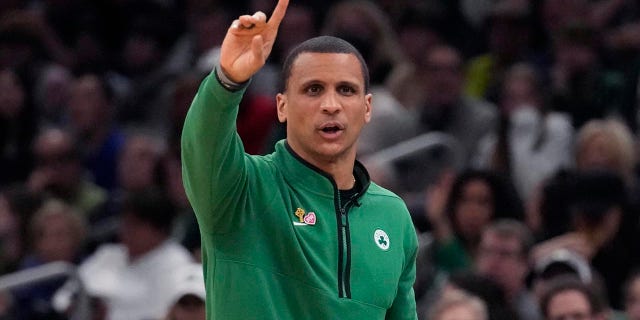 Mazzulla was elevated to head coach of a team with championship aspirations as Boston began the season as the favorite to represent the Eastern Conference in the NBA Finals. 
HEAT'S JIMMY BUTLER GUARANTEES NBA FINALS APPEARANCE AFTER GAME 5 BLOWOUT: 'WE CAN AND WE WILL WIN'
Mazzulla, a first-year head coach, could not have asked for a better situation with a roster filled with young talent and veteran leadership. 
However, with talent comes massive expectations, and Mazzulla has been the brunt of criticism over the past several weeks as the Celtics have struggled to look like a team ready to get over the hump. 
Before Boston's Game 5 win over the Miami Heat, Mazzulla was asked about blocking out the noise with his team one loss away from elimination, and the first-year head coach put his team's situation into perspective.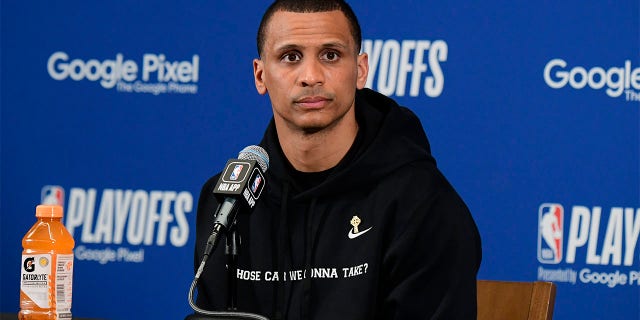 "Honestly? I met three girls under the age of 21 with terminal cancer," Mazzulla said in his pregame media availability. "And I thought I was helping them by talking to them, and they were helping me. And so having an understanding about what life is really all about, and watching a girl dying and smiling and enjoying her life, that's what it's really all about. 
CLICK HERE FOR MORE SPORTS COVERAGE ON FOXNEWS.COM
"The other thing is, you always hear people give glory to God and say thank you when they're holding a trophy," he continued. "But you never really hear it in times like this. And so for me, it's an opportunity to just sit right where I'm at and just be faithful. That's what it's about." 
It is not the first time Mazzulla has been open about his faith during the season, making his headlines for his response when asked about the Pince and Princess of Wales attending a Celtics game in December. 
After being asked if he had met with the royal family, Mazzulla responded with, "Jesus, Mary, and Joseph?"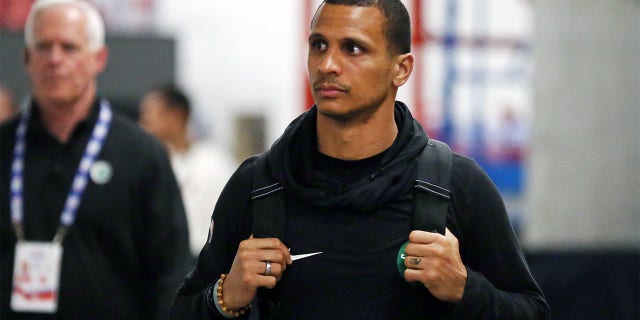 CLICK HERE TO GET THE FOX NEWS APP
"Oh no, I did not. I'm only familiar with one royal family. I don't know too much about that one," he continued after a reporter clarified she was talking about the Prince and Princess of Wales.
The Celtics won Game 5 110-97, forcing a Game 6 in Miami on Saturday. 
Boston is looking to become the first team in NBA history to come back from an 0-3 deficit. 
[ad_2]

Source link