Davante Adams thinks he's reuniting with old pal Aaron Rodgers, but the four-time MVP wants some help.
Earlier this week, Adams responded to a tweet that asked "which neighborhood" the Green Bay Packers quarterback was headed to for the 2023 season.
Adams quote-tweeted it and answered, simply, "Mine."
CLICK HERE FOR MORE SPORTS COVERAGE ON FOXNEWS.COM
The Packers traded Adams to Las Vegas, where the stud receiver teamed up with his quarterback from Fresno State, Derek Carr.
Vegas and Carr are likely to go their separate ways, putting the Raiders in need of a quarterback.
Someone let Rodgers know about Adams' tweet at the AT&T Pebble Beach Pro-Am.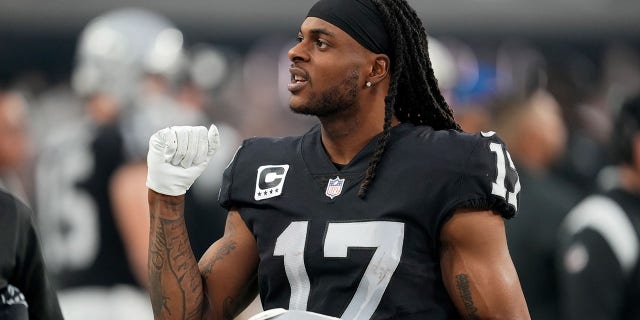 DOUG WILLIAMS, FIRST BLACK SUPER BOWL-WINNING QB, LIKENS THIS YEAR'S BIG GAME TO BARACK OBAMA'S ELECTION
"Aaron, I heard Davante is looking for a neighbor, bro," a fan said.
Rodgers replied, "Tell him to buy me a house. He's got that money now."
Another fan gave Rodgers a "Raiders" chant, and the Super Bowl XLV champion couldn't help but crack a smile.
Reports say that Rodgers and the Packers are likely to move on from one another this offseason after several seasons of the relationship turning tumultuous.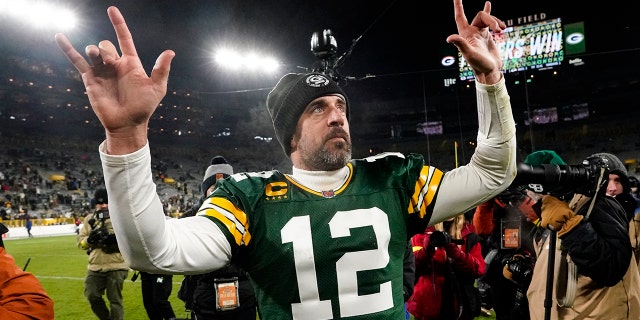 CLICK HERE TO GET THE FOX NEWS APP
The Packers went 8-9 in 2022, missing the playoffs in the last game of the season with a 20-16 loss to the Detroit Lions.